December is here and the holidays are right around the corner! In the spirit of the season, here are some quirky and fun ideas to make your next dental visit more festive and exciting. Also, I want to share some insight on insurance benefits as a lot of my patients have recently inquired about this topic especially as a lot of insurances renew in January. Lastly, with all the excitement over the holidays there are always a few accidents at parties and gatherings. I want to share some tips and ideas to help you deal with these situations like a pro.
1) Holiday Ideas for your Dentistry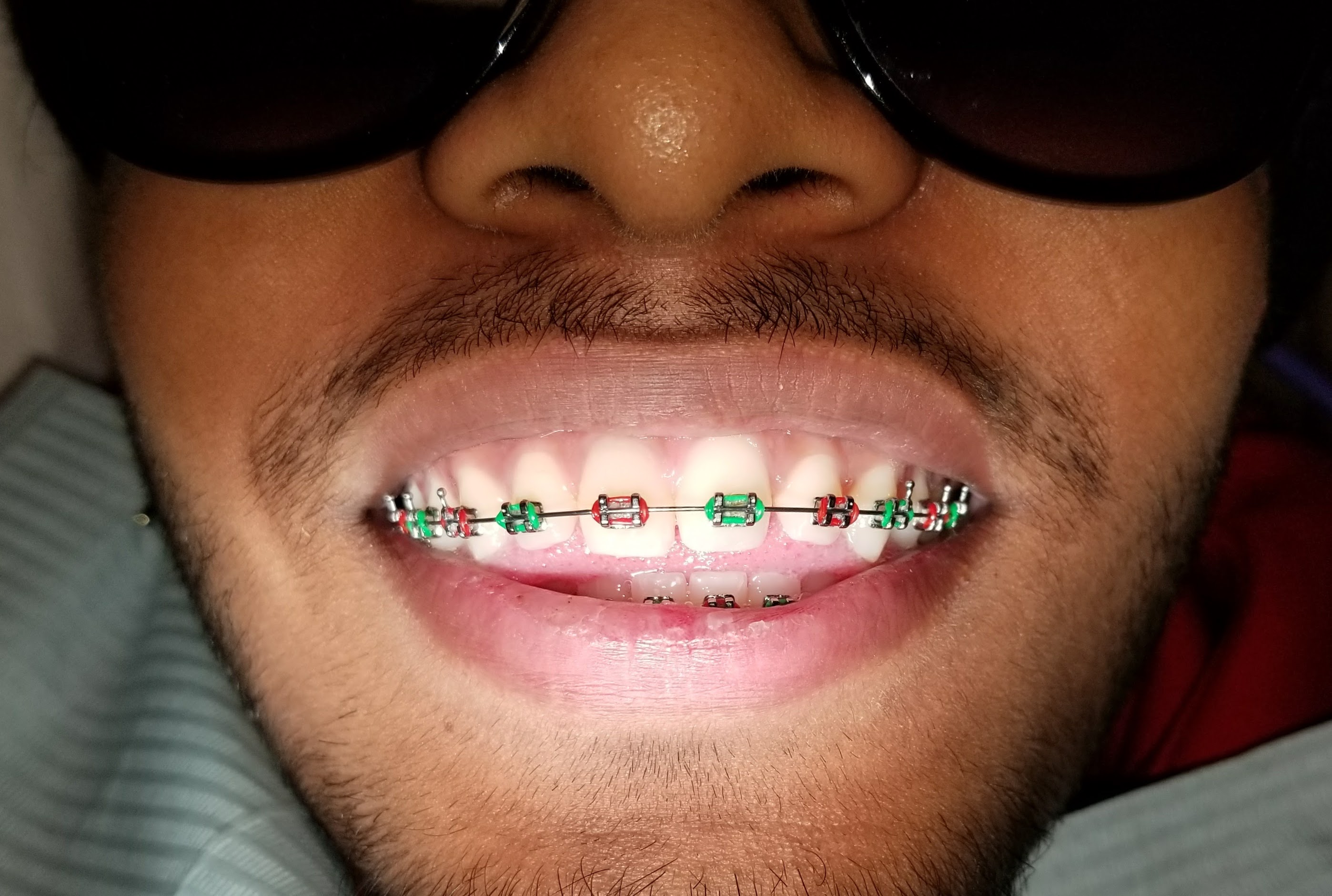 Brace Yourself for Christmas
If you are currently wearing braces, this is a very lucky time of the year. When you go in for your next elastics change be sure to ask your dentist for red and green elastics. So many patients have requested this over the past few weeks and they look totally RAD!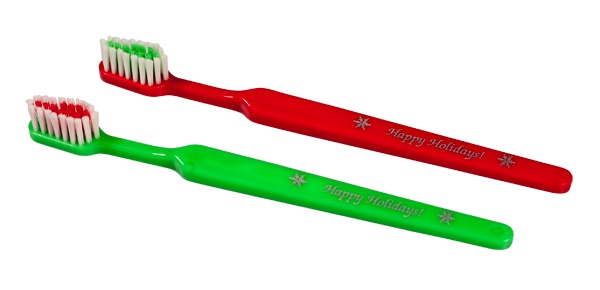 Theme Yo' Brush
Many dental practices give out toothbrushes after a hygiene visit but getting a brush that matches the season is a whole another level! Ask your hygienist for a holiday season toothbrush. If your practice does not carry these brushes you can always pick yourself up a set from Amazon or Walmart!
2) Be Smart about your Benefits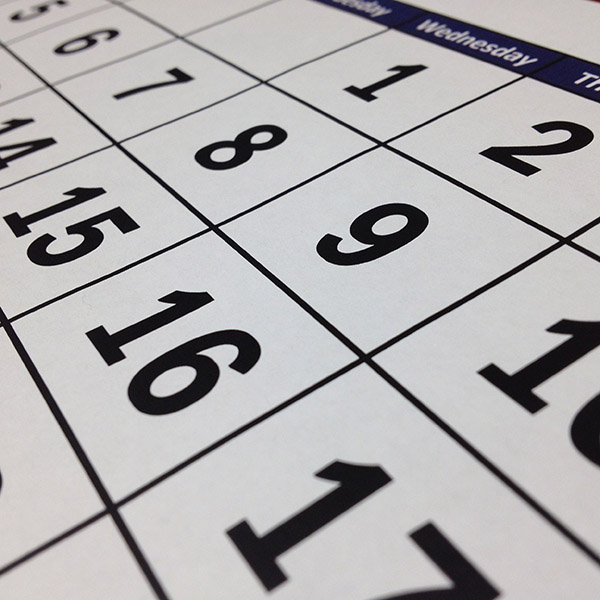 Know your Insurance Renewal Cycle
Patients are rushing to see the dentist in December because a lot of insurance plans renew at the end of the month. This means that benefits that are not used before the renewal will be lost. If you have dentistry that is pending or you have not visited the dentist this year then now is the best time to setup a dental appointment to make sure you do not waste your benefits before the renewal.
Plan your visits with the dental office
Since a lot of patients want to get things done before the end of the month due to the insurance renewal cycle and/or travel reasons, the practice schedule fills up very quickly. If you want to be able to get the appointment slots that you like, you have to coordinate with the dental office well in advance. Also, if you have not been to the dentist in a while, visit for a check-up so that you can plan out any additional needed visits.
3) Emergencies during holidays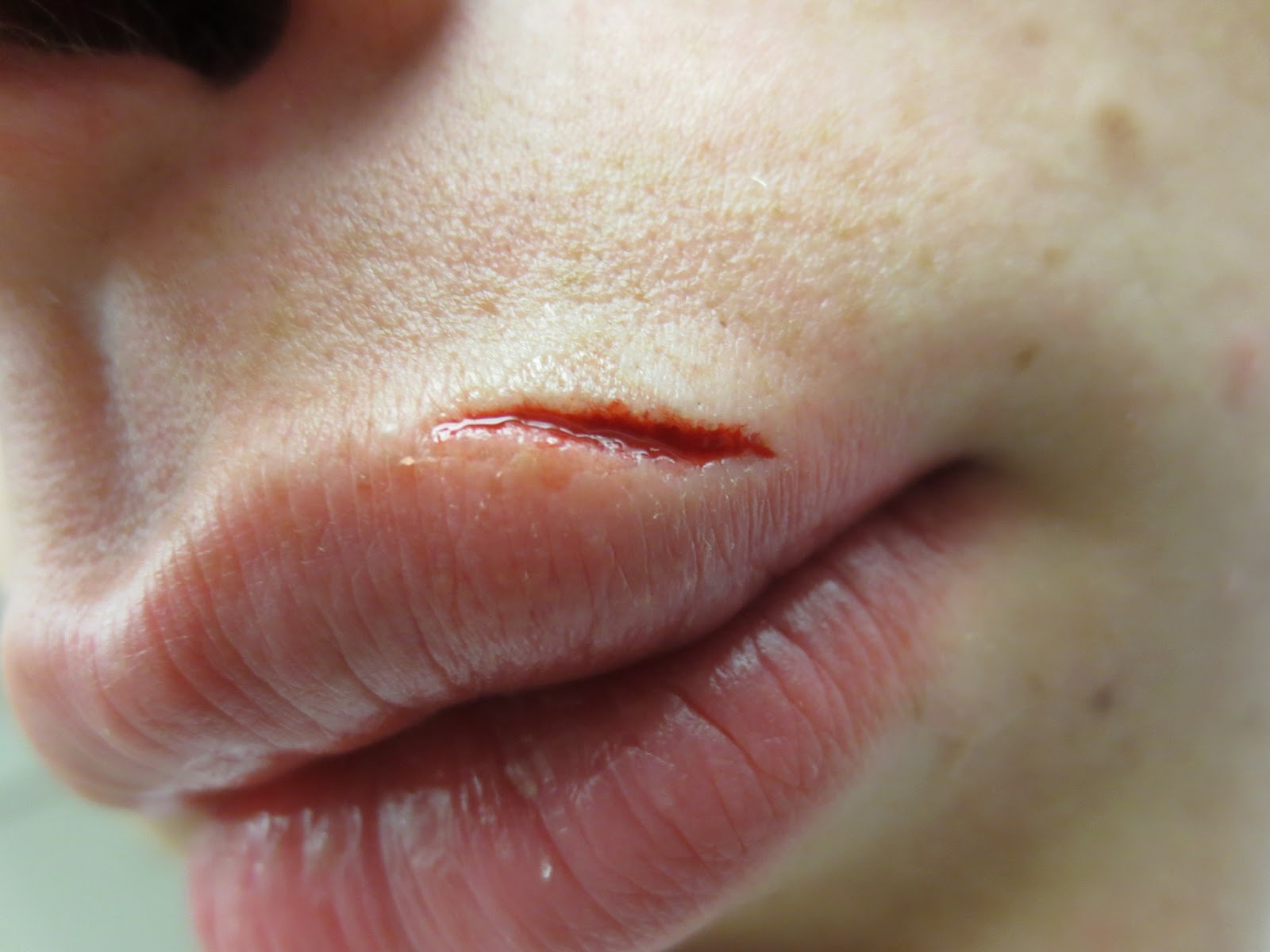 Lacerations or a cut
Slices and cuts on the face are a common risk at parties over the holidays especially with all of the excitement and the types of drinks being consumed during social gatherings, if you know what I mean 😉 If you or someone around you gets a cut over the holidays here is a short guide to managing the situation like a pro.
Note: 2 Reasons to call 911
The cut is bleeding severely or blood is spurting out
Bleeding can not be stopped after 10 minutes of steady pressure
If there is injury to the head, make sure there are no concussions by asking some questions requiring thinking such as who is the president of the United States and check for disorientation, confusion or delayed response. Also verify that the airway is not compromised and breathing is normal. It is important to know that cuts to faces and scalp can be generally repaired up to 24 hours after the injury. So breathe you have time.
Stop the bleeding

Apply direct pressure on the area

Clean and Protect

Clean with water and gentle soap, do not use alcohol or peroxide as this can damage healthy tissue, making repair more difficult
If available, apply an antibiotic or polysporin on the area Cover the cut with a sterile bandage

Should you see a doctor?

If the cut is deep or over a joint
You can not get the wound clean
If the cut is from a human or animal bite
Person is not immunized or has not had a tetanus shot in the last 5-10 years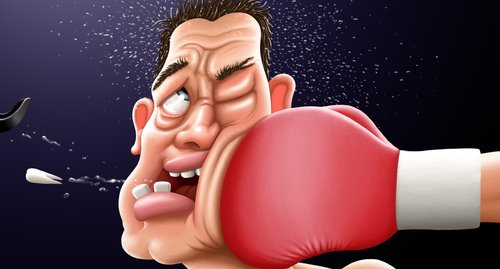 Broken or Knocked-out tooth
A hit to the face can sometimes result in fractured or knocked-out teeth. A permanent knocked-out tooth can be re-implanted in many cases however, the chance of success is highest if the re-implantation occurs within 30 minutes of the injury. So knocked-out teeth are very time-sensitive matter.
To have the best chance of repairing the damage, handle the tooth and/or fragments very carefully and touch only the top part (crown) of the tooth. Do not touch the root portion (the part of the tooth under the gum).
If the tooth is dirty, hold it by the upper part (the crown) and rinse gently with milk. Do not wipe or scrub the tooth clean. If you do not have milk, you can use water to rinse the dirt.
Keep the tooth moist while traveling to the dental office by putting in a glass of milk.
Contact your dentist or the nearest dental office and let them know of the situation. If no dentist is available within the next hour or so, visit an emergency walk-in clinic and let them know that a tooth needs to be re-implanted as soon as possible.
With that, I want to thank you for reading this article and I would like to wish you a very happy, safe and fun holidays. If you found this article useful, be sure to share it with your friends, family and loved ones. Comment below about any other dental ideas that you have for your next vist or things you would like to learn more about.
Happy Holidays,
Dr. Saj